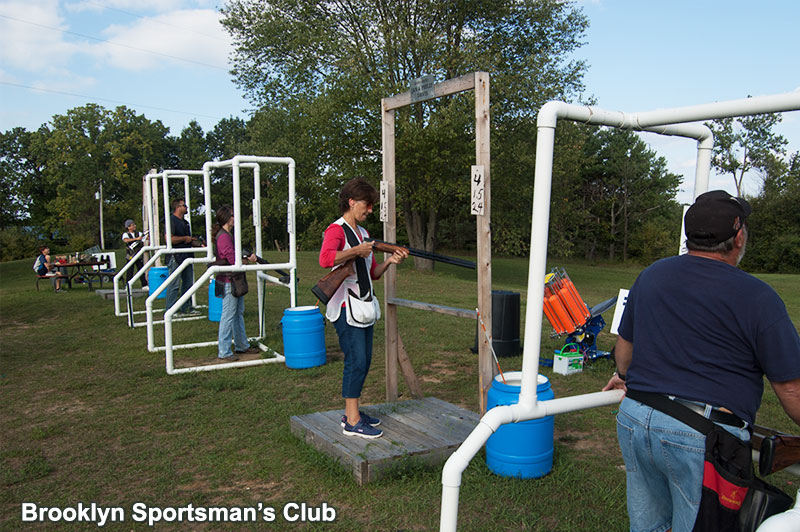 Five Stand Sporting Clays
Five stand sporting clays is fun for the entire family.
Five Stand Night Shooting
Shooting under the lights is something you have to try!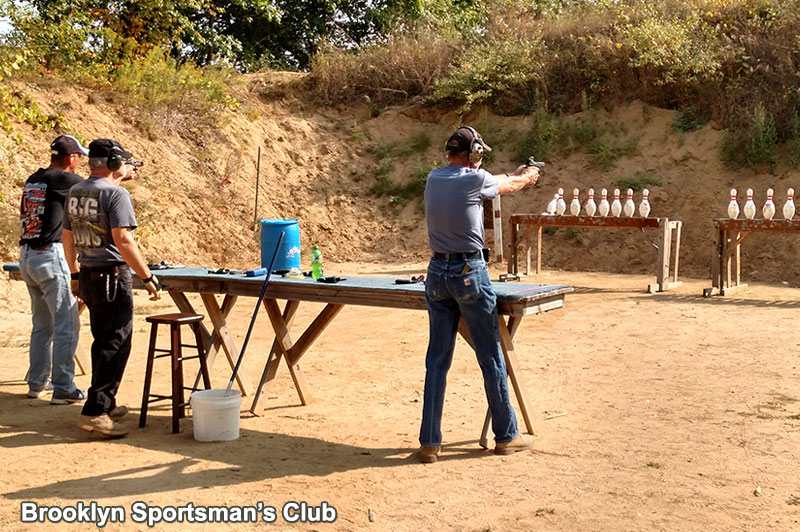 9 Pin
Shooting 9 Pin is better than rolling a 16 pounder.  Give it a shot!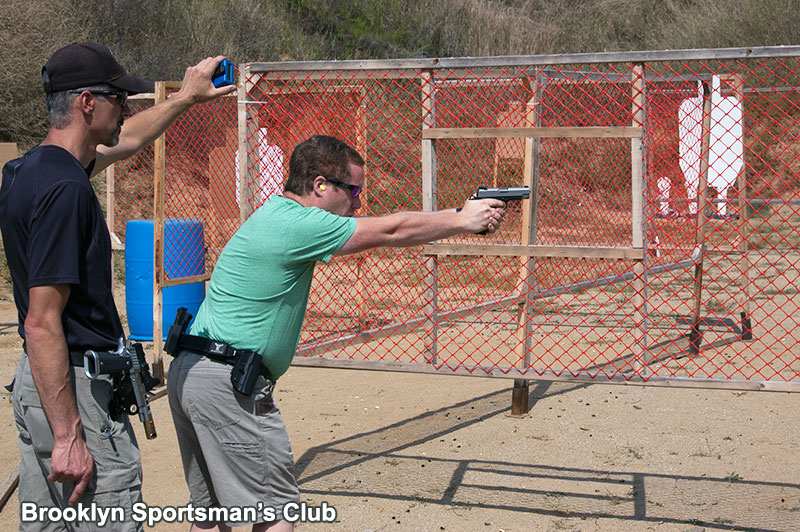 The Brooklyn Sportsman's Club
Welcome to the Brooklyn Sportsman's Club (BSC) Website.  The Brooklyn Sportsman's Club is a non-profit, member run club located in Southern Michigan's Irish Hills area.
We offer many different activities for the sportsman to participate in. Our primary activities are focused around shooting events, including:
Sporting Clays
USPSA
IDPA
9 Pin
3 Gun
The Brooklyn Sportsman's Club also offers:
Brooklyn Sportsman's club focuses on supporting youth activities, including:
Manchester Young Guns
Columbia Central High School Trap
Napoleon High School Trap
Napoleon Little League Baseball
Boy & Girl Scouts
Brooklyn Sportsman's club also supports a wide variety of charitable organizations within our community, specifically:
Brooklyn Irish Hills Chamber of Commerce
Shop with a Cop Christmas Program
Brooklyn Food Pantry
Shop Rat Foundation
And other associated charitable organizations.