President's Corner - Brooklyn Sportsman's Club
As we enter the new year, I think it's a great time to reflect on the strides that this club has made in the past year to fulfilling our mission.  In our By-Laws, it states that the objective of the Brooklyn Sportsman's Club is to promote hunter education, the shooting sports, sportsmanship, environment and the conservation of natural resources.  I think we are well on our way to meeting all of those stated objectives and more.
I participated in two hunter safety classes in 2017 and we had close to one-hundred new hunters afield as a result.  Through the leadership of Jim "Moose" Dickman, we have again established a reliable point for new hunter education.  Our shooting sports are second to none in the area with the excellent pistol bays, sporting clay course and new this year, the five-stand operation that has successfully allowed us to expand the shotgun opportunities.  My thanks to Carmi McRoberts and Mark Carpenter for using their imaginations and experience to create exciting target presentations.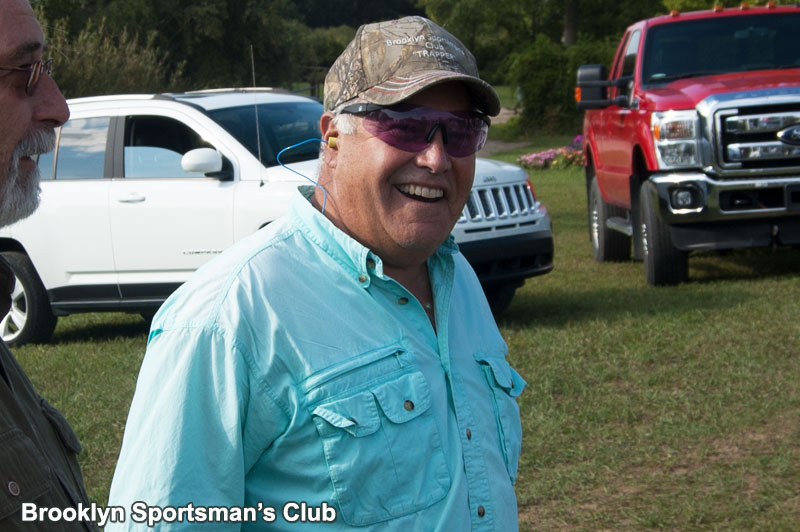 Our pistol disciplines have had another successful year with events held by both IDPA and USPSA without a serious "hitch".  We continue to receive compliments on our facilities from outside participants from all over the United States and Canada, so we must be doing something right.  My sincere thanks go out to Mike Barrera the Pistol Chair and Walt Paegel USPSA coordinator for their guidance and direction.  The NRA range technician visited our pistol setup in November and is preparing a report on how we can further improve the current pistol ranges.
Of course, there are occasional conflicts due to scheduling and the number of venues that want to use our facilities, but for the most part, we are able to overcome those temporary conflicts and make the club an inviting place to visit and use.
As we forge into the new year, we are presented with an opportunity to expand our club through the purchase of adjacent property that would allow us to protect our interests from potential developers and potential commercial development that would conflict with our purpose and charter.  With the help of the membership and current property owners, we hope to be able to report progress on this important issue in the next few months.
So, with that quick recap of 2017, I wish you all the very best in the New Year and let's plan on making 2018 the best yet for Brooklyn Sportsman's Club.  Onward and Upward!
Regards,
John Calhoun
President