The Well-Armed Woman - Jackson Chapter - Michigan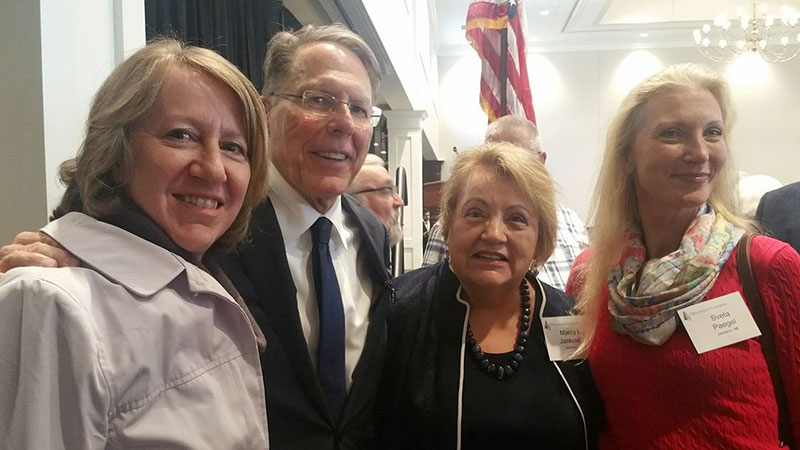 TWAW Shooting Chapters is a non-profit organization that organizes local groups of women around the country that meet monthly to practice, learn and grow as shooters. Creating opportunities for women to be introduced to issues important to women shooters, learn safe gun handling skills and train together.  As of November 2017 there are 367 Chapters across the United States, 18 Chapters in Michigan and the Jackson Chapter currently has 65 members.
Website:  https://twawshootingchapters.org/
You can find us on Facebook:
https://www.facebook.com/TWAW-Jackson-Home-of-Cascade-Falls-525085014318602/
Co-Leaders are Marcy Jankovich, Vanessa Mulnix and Svetlana Paegel.
Email TWAWJAckson@gmail.com
Phone the TWAW Hotline at (517) 782-0433.  Leave a message.
Why:
To expand the world of firearms to women all over the country in a safe, non-threatening way with the purpose of Educating, Equipping and Empowering woman shooters.
Educating women on firearm safety, gun care and handling
Developing gun handling skills
Building defensive gun skills and awareness
Developing confidence
Networking with women of like interests
Meeting new people/socializing
Where:
TWAW Jackson Chapter launched January 16, 2016 at the Brooklyn Sportsmans Club.  We meet the third Saturday of the month with registration at 9:30, education at 10:00 followed by NRA Instructor supervised live-fire at 11:00 until approximately 12:30.  The first educational meeting is always free but participants must be current with membership dues in live fire for insurance reasons.  You can pay your membership dues at the meeting or online at https://twawshootingchapters.org/
Dues are $50 annually.  A range fee of $3.50 is charged if you shoot.  Please try to bring exact change!
Who:
Women 18 years or older of all experience levels (State laws may apply)
Women who are just getting started with buying, shooting,   and caring for firearms, and want to learn in a comfortable environment
Women who have some level of experience and want to advance their skills
Women who want to share their knowledge and expertise to help other women
Women who want to have some fun and enjoy learning and shooting in the company of other women
EQUIPMENT:
Firearm
Ammunition (50 rounds is usually more than sufficient, but you might want more)
Kydex or Leather holster (strongly suggested, but not required)
A onetime loaner firearm is available if reserved in advanced and the participant purchases 9mm factory ammunition.